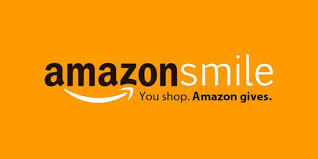 As you may know, the Scleroderma Education Project is a 501c3 non-profit organization, so as you think about charitable giving for the year, please consider an end-of-year donation to the Scleroderma Education Project.  Since we are an all-volunteer organization, every tax-deductible dollar that you donate goes directly to support our educational and research goals.  Clear here to reach our donation page: https://sclerodermainfo.org/donate/
However, as we approach Black Friday and the holiday season, you also have a great opportunity to help the Scleroderma Education Project without spending an extra dollar of your own money!
Several years ago, Amazon set up a program to help registered (501c3) non-profit organizations called AmazonSmile.  Once you select an approved non-profit organization, for every dollar you spend on Amazon, Amazon matches this with a 0.5 cent donation to your designated non-profit organization.  It is as simple as that.  It costs you nothing, but those 0.5% donations can really add up over time.
Here is how to set up and use Amazon Smile:
Visit smile.amazon.com
Sign in with your Amazon.com credentials
Search for the "Scleroderma Education Project" when asked which charity you want Amazon to donate to.
Start shopping!
If you have a bookmark in your browser that takes you to Amazon.com, either edit it to go to Smile.Amazon.com, or delete it and create a new bookmark that takes you to the Smile site.
Android Users: If you use the Amazon app on an Android device, you can also turn AmazonSmile in the mobile app.  Here is a link to a page on Amazon's website that shows you how to set this up: AmazonSmile on Android
iPhone/iPad Users: Unfortunately, Amazon does not yet allow you use AmazonSmile if you are using the Amazon app on an iPhone/iPad.  Some people just switch to using a browser to access the Smile.Amazon.com website, but another option (if you like using the mobile device Amazon app) is to put everything in your cart using the app and then go to Smile.Amazon.com on your browser to finish the order.  Everything in your cart will be there when you log in to AmazonSmile.  Once the iPad/iPhone app supports AmazonSmile, we will let you know.  According to Amazon, iOS app support for AmazonSmile is "coming soon".
So please sign up at Smile.Amazon.com today, select the Scleroderma Education Project as your designated charity, take advantages of those great Amazon Black Friday and holiday season sales, and help us out.  Everybody wins! ?
Thanks for your support, whether directly or by signing up for AmazonSmile. Please contact us with any questions (info@sclerodermainfo.org).