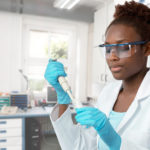 Over the past 28 years, the Dept. of Defense (DOD) has funded almost $16 billion in medical research through the Congressionally Directed Medical Research Program. For the first time, scleroderma has been designated as focus research area with FY 2020 funding of $5 million, in part due to efforts of the Scleroderma Foundation and Scleroderma Research Foundation. As I have been doing grant reviews for the DOD for the past two years, I was asked to participate in the organizational meeting for the new program area and also asked to do an initial short presentation focused on giving the group a perspective on this rare disease from the viewpoint of someone living with the disease and also involved in patient education and researc
Here is a link to a just published summary of that meeting. It includes a summary of my presentation:
https://cdmrp.army.mil/srp/pdf/SRP%20FY20%20StakeHolders%20Summary.pdf
My hope is that this will lead to beneficial research for everyone living with scleroderma in the relatively near future.
The DOD also did a feature story on me: https://cdmrp.army.mil/cwg/stories/2020/ed_harris_profile
Ed Harris
CEO/Founder
Scleroderma Education Project